Niswonger Alumna, Katie Baker, Receives Position With American Public Health Association
November 8, 2009
by
Admin
in News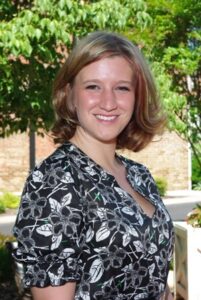 Katie Baker, a Niswonger Foundation Alumna, has received a position as the Senior Student Fellow with the Maternal & Child Health Section of the American Public Health Association. She will act as a liaison between Section leadership and Student Fellows. She will also be developing a module through which to evaluate the Section's student leadership program.
During her time as a Student Fellow, Katie worked on revising the American Public Health Association Child Health Policy statement.
Katie graduated from Furman University in 2007 with a degree in Health and Exercise Science. She then went on to attend The University of Alabama at Birmingham School of Public Health where she graduated this year with a degree in Maternal and Child Health.
This fall, Katie is entering the doctoral program in public health at East Tennessee State University.