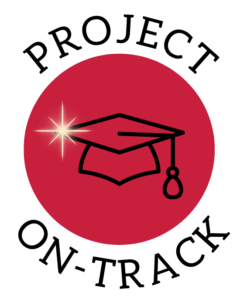 CLICK HERE TO VISIT THE PROJECT ON-TRACK GOOGLE WEBSITE
Project On-Track, a high-dosage/low-ratio tutoring program with the Niswonger Foundation, is serving over 2500 students in literacy and math at 96 sites across seventeen school districts during the 2022-2023 school year.  High-dosage tutoring involves a student meeting with a tutor for at least 30 minutes two times a week for at least 12 weeks each semester.  Students receive support in small groups with a highly-trained tutor using quality instructional materials aligned to state standards.
There is a great deal of research that backs up the value of high-dosage tutoring, with over 200 studies showing this type of tutoring to have a large and measurable impact.  High-dosage tutoring is one of the most effective school-based programs to improve learning outcomes for students as it provides the support that best meets individual students' needs.
Project On-Track serves students in tutoring sessions before school, during the school day, and after school.  Students are individually assessed to determine their best instructional plan, and students work with the same tutor throughout the year which allows the student to build trust with their tutor.  When it comes to the effectiveness of high-dosage tutoring, the relationship between the tutor and the student is crucial for student learning and growth.