Award Recognition And Appreciation
February 27, 2020
by
Admin
in News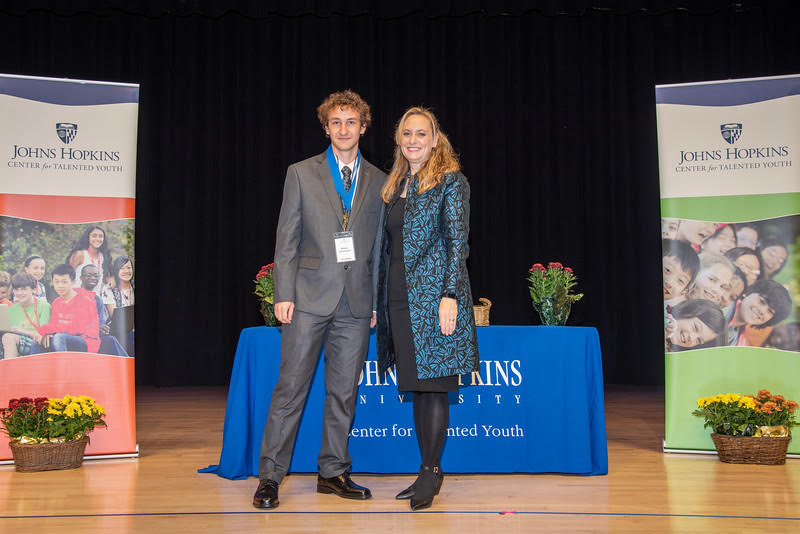 William Quesinberry would like to thank Scott Niswonger, the Niswonger Foundation, and Matthew Desjardins with the ETSU Department of Computing, for the ETSU summer code camps, where William was introduced to coding and engineering.
William was able to attend two summer camps at no cost thanks to the ETSU Department of Computing and the Niswonger Foundation. The camp offered game creation, web applications, robotics, rocket building, computer aided design (CAD), and 3D printing.
The experience at the camps was invaluable in instilling a love of learning for coding and engineering.  It has really motivated him to pursue his education as far as his interests take him.
William was recognized by Johns Hopkins Center for Talented Youth (CTY) and by the Duke Talent Identification Program (TIP) program for his outstanding academic achievement.  William qualified for the Grand Recognition Ceremony at Duke University and for the Johns Hopkins Grand Ceremony by testing in the top 1% of graduating seniors in the fall of his 7th grade year.
To qualify he took the ACT and SAT as qualifying tests in which he scored a 34 composite and a 1410 (730 Math, 680 EBRW) respectively. William attended the Duke ceremony last May in Cameron Indoor Stadium at Duke University and the Johns Hopkins Ceremony in Shriver Hall this past November.
In addition to the recognition ceremony, Johns Hopkins CTY also invited William to participate in CTY's Julian C. Stanley Study of Exceptional Talent, SET – http://cty.jhu.edu/set/about/.  SET provides academic counseling, challenging coursework, and intensive summer programs to participants while using their research-based methods to advocate for best practices for all students.  Notable SET alumni are Sergey Brin, Lady Gaga, Andrew Yang, and Mark Zuckerberg.  William was awarded a scholarship this February to attend an Intensive Studies summer program in Investigations in Engineering at Johns Hopkins Homewood campus in Baltimore, MD.
William, age 14, is currently attending Walters State Community College as a home-schooled dual enrollment high school Junior.  The faculty, staff and students at Walters State CC have been great both supporting and challenging William with his studies.  He will have earned 40 college credit hours at the end of this spring semester through college coursework and AP exams.  William enjoys playing soccer for Vitesse Soccer Club of Gray, gymnastics at East Tennessee Cheer and Gymnastics, reading, and playing video games in his spare time.  We would also like to recognize our mothers Debra Quesinberry and the late Judith Stross for their support.