Niswonger Foundation Executive Director Resigns
December 11, 2009
by
Admin
in News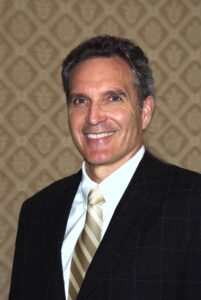 PRESS RELEASE
Niswonger Foundation
16 Gilland Street
P.O. Box 5112
Greeneville, Tennessee 37743
Phone (423) 798.7837 Fax (423) 636.0523
GREENEVILLE, TN, DECEMBER 11, 2009: The Niswonger Foundation Board of Directors has announced the resignation of Oliver "Buzz" Thomas as Executive Director of the Niswonger Foundation effective December 31, 2009. Thomas has served in this role since the Foundation's inception in 2001. Thomas has accepted the position as President of the Great Schools Partnership, a Knoxville, Tennessee organization whose mission is "to serve as a catalyst, think-tank, and incubator for making Knox County Schools globally competitive."
Scott M. Niswonger, Founder and President of the Niswonger Foundation, commented: "I appreciate Buzz's enormous contribution to the Niswonger Foundation; however, we understand and support Buzz's desire to take his passion for education and the skills he has gained in building our Foundation to assist in the development of this new venture that is destined to have a positive impact on our state's efforts to improve K-12 education."
During the past eight years, Thomas's work with the Foundation's school partnerships has directly impacted the Northeast Tennessee school systems by supporting higher standards, rigorous academic assessment, identifying and training effective school leaders, honoring and rewarding excellence in teaching, and involving parents as the primary contributors in the success of our schools. Niswonger stated: "Buzz will continue to be a key spokesperson for educational reform across our state and nation." Under Thomas's leadership, approximately 60 school partnerships and numerous mini-grant programs have been established in Northeast Tennessee, each reflecting a strong record of success. Thomas also designed and implemented the Niswonger Scholar's program. Through this program, nearly 60 extraordinarily gifted young leaders are already preparing to lead Northeast Tennessee into the future.
Reflecting on his experiences at the Niswonger Foundation, Thomas stated: "Working for Scott Niswonger has been one of the great joys of my life. In 8 years, we have become one of the premier educational foundations in the Southeast. Under the continued leadership of Linda Irwin and Nancy Dishner, that upward trajectory will continue."
The Niswonger Foundation is the brainchild of businessman and philanthropist Scott M. Niswonger. The Niswonger Foundation's mission is "to create opportunities for individual and community growth through education." The Foundation's primary programs are the Scholarship/Leadership Training Program and the School Partnership Program.