Niswonger Scholar Updates For May, 2010
May 31, 2010
by
Admin
in News


Emily Hollingsworth – Emily, a senior at Belmont University, along with the Belmont SIFE team attended the SIFE National Exposition in Minneapolis earlier this month. Emily serves as Vice President of Belmont SIFE, and she was asked to fill in for one of their 6 presenters at the last minute. She had to memorize her lines in just 2 days. She was so excited to report that they won! They will go on to represent the USA in the World Exposition in Los Angeles. You may view their presentation at: http://vimeo.com/11756629.


Trey Reliford – Trey, a 2010 graduate of Sewanee University, has been selected for the Japanese Exchange Teaching Program. He will leave for Japan in early August. Trey is very excited for this opportunity.


Rachel Witt – Rachel, a junior at Vanderbilt University, will be studying abroad this summer in the Ayacucho region of Peru. She will be assisting her professor with research involving osteological remains from the Wari Empire dating to the Early Horizon (200 BC). Rachel is an anthropology major, and she is thrilled to have this experience.


Bradley Brown – Bradley, a 2008 graduate of M.I.T., has accepted a new position with Hellman and Friedman private equity firm in San Francisco, California.

Chris Brown – Chris, a 2010 graduate of East Tennessee State University, has accepted a teaching position at Unicoi County Middle School. He will be teaching 7th grade language arts.


Kyle Holliday – Kyle, a 2009 graduate of Ohio Wesleyan University, has accepted a position with Hemphill & Associates in Columbus, Ohio.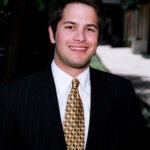 Todd Skelton – Todd, a 2010 graduate of University of Tennessee, will be entering the University of Tennessee College of Law.


Elizabeth Batson – Elizabeth, a 2006 graduate of Emory University, has accepted a position as a sales and service specialist with the Bank of America.

Chelsea Goodson – Chelsea, a 2010 graduate of University of Tennessee, has accepted a position in Nashville with Aldi, Inc., a leading company in the international grocery retailing industry.
INTERNSHIPS


Matt Bible – Matt, a senior at Tennessee Tech University, has been interning in the chemical engineering department at Jarden Zinc Corporation in Greeneville for the past 2 years and will do so again this summer. He has greatly enjoyed this internship and has gained a wealth of experience and knowledge while there. He is grateful for the opportunity to grow and learn under these professionals.


James Durham – James, a sophomore at Notre Dame, will spend the summer as an intern with Bright's Zoo in Greeneville. He will be performing a variety of tasks while seeing first-hand the business operation from Mr. Bright.


Jason Light – Jason, a sophomore at University of Tennessee, will be working as an independent worker assigned to a very challenging project at Bristol Tennessee Essential Services and is the first intern to work in the fiber side of the electrical engineering department. He is very excited and looks forward to proving himself, learning and growing through this opportunity.


Law Loving – Law, a junior at Tulane University, will be interning with The Department of Homeland Security in Seattle, Washington this summer.


Ian Sams – Ian, a senior at University of Alabama, is looking forward to spending the summer interning in Washington DC. It has been a desire of his for quite some time, as he loves politics.


Patrick Brown – Patrick, a senior at Purdue, will be completing a year-long internship with Hoerr Schaudt Landscape Architecture in Chicago, IL beginning this summer.